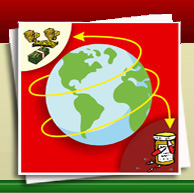 Una organización internacional sin ánimo de lucro para fomentar el acceso y el uso adecuado de medicamentos entre la población hispano-parlante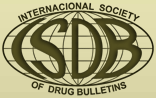 Innovación
Carta abierta a la Organización Mundial de la Salud (OMS) y sus Estados miembros sobre la propuesta de Costa Rica de crear un pool de derechos sobre los datos, conocimientos y las tecnologías útiles en la prevención, detección y tratamiento del coronavirus / COVID-19 pandemia
26 de marzo de 2020
Escribimos para pedirle a la OMS y sus Estados miembros que apoyen la propuesta de Costa Rica para la creación de un mecanismo global para el pooling de derechos en los datos, conocimientos y tecnologías útiles en la prevención, detección y tratamiento del coronavirus / COVID-19 pandemia.
Costa Rica vio correctamente esto como un pool con un conjunto diverso de derechos, incluidos los relacionados con patentes de invenciones y diseños, datos de pruebas regulatorias, datos de investigación que incluyen resultados, conocimientos, líneas celulares, derechos de autor y planos para la fabricación, debido a que estos derechos se relacionan con equipos, pruebas de diagnóstico, dispositivos, medicamentos, vacunas y otras herramientas médicas.
Dicho pool permitiría la producción competitiva y acelerada de las tecnologías necesarias para el COVID-19, y ampliará nuestra capacidad para abordar la necesidad de productos asequibles para todos.
Los aportes a dicho pool podrían provenir de gobiernos que financian investigación y desarrollo o compran productos innovadores, así como de universidades, institutos de investigación, organizaciones benéficas, empresas privadas y personas que controlan los derechos.
La OMS debería comunicarse de inmediato con los Estados Miembros que están financiando investigaciones biomédicas relevantes para la pandemia actual, y también involucrar a otros titulares de derechos.
Reconocemos que algunos gobiernos y otras entidades pueden ser reacios a compartir abiertamente tecnologías a nivel mundial, como por ejemplo mediante licencias abiertas o licencias sobre regalías razonables y asequibles, cuando existe incertidumbre sobre si otros harán compromisos similares.
Para avanzar lo más rápido posible, y de acuerdo con la propuesta de Costa Rica, la OMS puede presentar un acuerdo inicial de fase uno que cree la base legal mínima para permitir tales asignaciones / licencias en el futuro, como incluir opciones en contratos de financiación, y cree un proceso para resolver los detalles en una fecha posterior, incluidas las decisiones finales sobre qué tecnologías compartir, y los términos de las autorizaciones, incluida la posible remuneración. A medida que los titulares de derechos trabajen con la OMS y profundicen su comprensión de los desafíos que enfrentamos para responder a la pandemia, la lógica y los beneficios de la cooperación y la agrupación global serán convincentes.
El elemento más importante y necesario hoy en día es el liderazgo, para convencer a aquellos que financian I + D o comprar productos innovadores de que en esta emergencia, el intercambio más amplio de tecnología podría salvar la mayoría de las vidas. Además, y esto debe abordarse en un acuerdo de financiación, ahora.
Firman:
Global Health Law Committee, International Law Association
– Frederick Abbott, Co-Chair, Edward Ball Eminent Scholar Professor, Florida State
University College of Law, USA
– Brigit Toebes, Co-Chair, Professor and Chair, Health Law in a Global Context, Faculty
of Law,University of Groningen, The Netherlands
– Ellen ' t Hoen, Co-Rapporteur, Director Medicines Law & Policy and University
Medical Centre Groningen.
Se incluyen los siguientes miembros:
Ryan Abbott, Professor of Law and Health Sciences, University of Surrey, United Kingdom and Adjunct Asst. Prof. of Medicine, David Geffen School of Medicine at UCLA, EE UU
Pia Acconci, Full professor of international law, Faculty of Communication Science, University of Teramo, Italia
Wang Chenguang, Professor of Law, Tsinghua University, China.
Andre den Exter, Universitair hoofddocent Gezondheidsrecht (University professor Health Law), Jean Monnet Chair EU Health Law, Erasmus School of Law, Holanda
Hélène De Pooter PhD, LLM, Senior Lecturer in Law, Bourgogne Franche-Comté University, Francia
Gian Luca Burci, Adjunct Professor of International Law, Graduate Institute of International and Development Studies, Geneva, Suiza
Dr. Mihalis Kritikos, Scientific Foresight Unit (STOA), EPRS | European Parliamentary Research Service
Stefania Negri, Associate Professor of International Law, Department of Legal Sciences – Universidad de Salerno, Italia
Laurent Sermet, Professeur d'Université, Institut d'études politiques, Aix-en-Provence, Francia
Pedro Villarreal, PhD (UNAM, México), Senior Research Fellow, Max Planck Institute for Comparative Public Law and International Law, Heidelberg, Alemania
Tania Voon, Professor, Melbourne Law School, Universidad de Melbourne, Australia
Morten Walløe Tvedt Associate Professor, Molde University College, Noruega, Norwegian branch.
Organizaciones (Orden Alfabético)
Alianza LAC-GLOBAL por el Acceso a Medicamentos
American Medical Student Association
Associação Brasileira Interdisciplinar de AIDS (ABIA)
Comité de Veeduría y Cooperación en Salud de Colombia (CVCS) / Health Oversight and Cooperation Committee (CVCS)
Creative Commons Ecuador
FUNDACION IFARMA – Colombia
Fundación Vía Libre
Global Justice Now
Grupo de Trabalho sobre Propriedade Intelectual (GTPI)
Health Action International
Health GAP (Global Access Project)
Incentives for Global Health
Just Treatment
Knowledge Ecology International
Korean Pharmacists for Democratic Society(KPDS)
Lawyers Collective
Misión Salud
Observatorio Iberoamericano de Propiedad Intelectual (OBIPI)
Public Citizen
Public Eye
Red Latinoamericana por el Acceso a Medicamentos (RedLAM)
Salud por Derecho
Salud y Fármacos EEUU
SELACC (the secretariat of Cáritas Latin America and the Caribbean)
STOPAIDS
T1International
Treatment Action Group
UAEM Europe
Union for Affordable Cancer Treatment (UACT)
Universities Allied for Essential Medicines (UAEM)
Wemos
Personas
Barbara Handelin, PhD, Co-Founder, Audacity Therapeutics
Carol A. Nacy, Ph.D., CEO, Sequella, Inc.
Charles Clift
Claudia Vaca, Profesora asociada, Directora Centro de Pensamiento: "Medicamentos, Información y Poder", Universidad Nacional de Colombia
Diane Singhroy, PhD, Virologist
Dr. Andrew Hill, Honorary Visiting Senior Research Fellow, University of Liverpool
Dr. Carina Vance, ex Ministra de Salud Pública (Ecuador), es directora de Instituto Suramericano de Gobierno en Salud. (ISAGS) de UNASUR.
Dr. Guillaume Long, ex ministro de Relaciones Exteriores de Ecuador
Dr. Hernán Núñez Rocha, ex Director de la Oficina de Patentes de Ecuador
Dr. Jennifer Sellin, Assistant Professor Dept. of International & European Law, Faculty of Law, Maastricht University, Maastricht Centre for Human Rights
Dr. René Ramírez Gallegos, ex Ministro de Educación Superior, Ciencia y Tecnología de Ecuador
Dr Ruth Lopert MD MMedSc FAFPHM, Director, LWC Health
Ellen 't Hoen LLM PhD, Director, Medicines Law & Policy
Fifa Rahman, PhD Candidate, Intellectual Property and International Trade, University of Leeds
Gregg Alton, Former Chief Patient Officer Gilead Sciences, Inc.
Hannes Braberg, PhD, Staff Scientist at University of California, San Francisco
Jennifer Cohn, MD MPH, Assistant Professor, Division of Infectious Diseases, University of Pennsylvania School of Medicine
Jennifer Milena Bueno, SLP MsC, Coordinadora CVCS, Investigadora en comunicación-educación en salud
Jordan Jarvis, MSc, DrPH Candidate, London School of Hygiene & Tropical Medicine, UK; Visiting Researcher, MAP-Centre for Urban Health Solutions, St. Michael's Hospital, Toronto, Canada
Jorge Bermudez, MD, DSc; Public Health Researcher at Fiocruz, former Executive-Director of UNITAID, former Member of the UN Secretary-General High-Level Panel on access to Medicines
Katrina Perehudoff MSc LLM PhD, Post Doctoral Research Fellow, Dalla Lana School of Public Health, University of Toronto, Canada, Post Doctoral Assistant ('doctor assistent'), Department of Public Health & Primary Care, Ghent University, Belgium
Lilianne Ploumen, Member of Parliament, PvdA Spokesperson for Foreign Affairs, Curative care and She Decides
Luc Denys, Belgium, jurist, retired J & J
Luis Villarroel Corporación Innovarte
Luz Marina Umbasia Bernal, GHP Corp.
Manuel Becerra Ramírez, Universidad Nacional Autónoma de México
Oscar Lizarazo-Cortés, Universidad Nacional de Colombia-Sede Bogotá
Paul Fehlner, President & CEO, reVision Therapeutics, Inc.
Peter B. Bach, MD, MAPP, Director, Center for Health Policy and Outcomes, Memorial Sloan Kettering Cancer Center
Prof. Brook K. Baker, Northeastern U. School of Law, Program on Human Rights and the Global Economy, and Senior Policy Analyst, Health GAP
Prof. Dr. H.D. Banta, former director of the Health Program US Congressional Office of Technology Assessment and former Deputy Director of the Pan American Health Organization
Professor Paulo D. Picon MD, PhD, Full Professor of Internal Medicine, Universidade Federal do Rio Grande do Sul, Brazil
Rafael Pérez Miranda, Universidad Autónoma Metropolitana
Sol Terlizzi, Academic Coordinator, Master in Intellectual Property, FLACSO Argentina
Suerie Moon, MPA, PhD, Co-Director, Global Health Centre, Graduate Institute of International and Development Studies, Geneva
Tony Quinones, Bright Path Laboratories, Inc.
Yannis Natsis, Management Board member, European Medicines Agency
creado el 11 de Mayo de 2020