Editorial Team
Editors
Dr. Homedes studied medicine at the Autonomous University of Barcelona and specialized in internal medicine and preventive medicine at the University of Barcelona, Spain. She received a Doctorate in Public Health from the School of Public Health at the University of Texas-Houston Health Science Center, she joined the faculty in 1997 and was the founder and Co-Director of the Global Health Program since 2005 until she retired in August 2018. As a physician, she worked with the Spanish National Health Service and coordinated a comprehensive health project in a rural area of Catalonia called Altebrat, which included 60 cities, for the Department of Health of Catalonia. She was a researcher at the Center for Rural Health, University of Arizona. She was the director of the Research Unit at the Ministry of Health of the Dominican Republic. Has worked as a consultant for WHO, USAID, PAHO, the world Bank and the governments of Colombia, Mexico and Zambia, on issues related to health systems and human resources. She is the Secretary of the Executive Board for the International Society of Drug Bulletins (ISDB) and has been a member o the editorial board of several international health and ethics journals. Between 1992 and 1997, she worked as a Public Health Specialist at the World Bank. Has published six books and more than 100 articles; and has worked in Asia (Papua Nueva Guinea), Africa (Mozambique, Chad, Zambia), América Latina (México, El Salvador, Honduras, Costa Rica, Panamá, Colombia, Perú, Argentina) y Guyana. In 2015 and 2016 she was Visiting Professor at Georgetown University.
Dr. Ugalde received a Doctorate from Stanford University, and is an Emeritus Professor in the Department of Sociology, University of Texas-Austin. He has been a member of the Editorial Board for the Mexico section of the Handbook of Latin American Studies of the US Library of Congress, since 1981. He has also served as a member of the Editorial Boards for Social Science and Medicine, Cuadernos Médicos-Sociales (Argentina), the Journal of Health and Social Behavior, the Canadian Journal of Development Studies, the Medical Science Monitor, and the Pacific Sociological Review. He is currently a member of the Advisory Council of Salud Colectiva (Argentina) and of Clinical Trial Magnifier (Hong Kong).
Dr. Ugalde has served as a consultant to the World Health Organization, the United Nations Development Program, the United States Agency for International Development, the American Public Health Association, and the Canadian Institute for International Development and Cooperation in various Asian and Latin American countries. As a visiting professor, he has given classes and seminars at the University of Pittsburg, the Autonomous University of Barcelona, the Universidad del País Vasco (Bilbao, Spain), the Universidad del Valle (Cali, Colombia), the Catholic University of El Salvador, the Universidad del Pacífico (Lima, Peru), and the School of Public Health of Andalucia (Granada, Spain). He is the author and editor of several books, and has published more than 100 articles in scientific journals.
Economics Advisor
Federico Tobar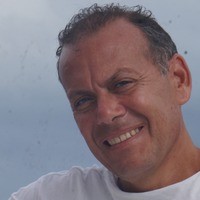 Masters in Economics, specialized in Health, and Doctor in Political Sciences. International consultant in the formulation and management of health policy. Has worked in Brazil, Chile, El Salvador, Guatemala, Panama, Paraguay, Peru, Dominican Republic, Uruguay, USA, Ecuador and Argentina. Designed and implemented the Remediar Program in Argentina, the Basic Health Care Program in Paraguay, and the Basic Pharmaceutical Services program in Dominican Republic and for the Social Development Institute (INDES-BID) in Sao Paulo – Brazil. He is the author of fourteen books and eighty articles in specialized journals.
Pharmacology Advisor
Rogelio Fernández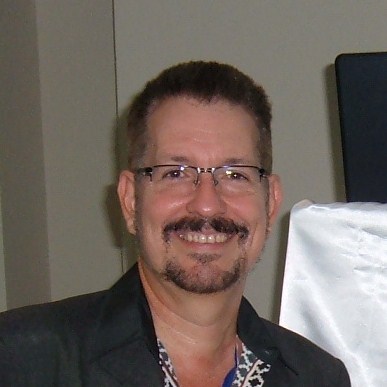 Graduate of the University of Habana (Cuba) in Pharmaceutical Sciences, and specialist in statistical quality control of the Centro Nacional para la Enseñanza de la Normalización de Cuba. He worked for the Cuban pharmaceutical industry in the production of liquid treatments and was deputy director of the Research Center for the Development of Pharmacoepidemiology (CDF) of the Ministry of Public Health in Cuba. In the year 2000 he became professor in Basic and Clinical Pharmacology at the Medical School of the Autonomous University of Nayarit (Mexico), where he is the Coordinator for Research and Graduate Studies. Vice-president of the Drug Utilization Research Group LatinAmerica (DURG-LA) 2010-2014. Director of the journal Waxapa, published by the Autonomous University of Nayarit. He has published numerous articles on pharmaceutical sciences and education in peer-reviewed and indexed journals. He has taught courses and made presentations on issues related to pharmaceuticals at universities and institutions of Latin American and European countries.
Pharmacy Advisor
Emilio Pol Yanguas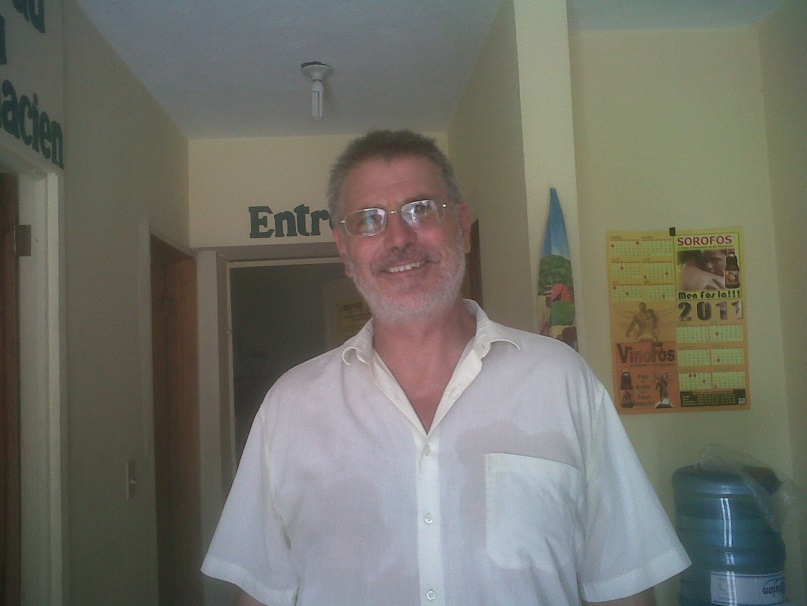 Upon graduation from the pharmacy school (1980) he specialized in hospital pharmacy (1984). In 1984 he earned the position of Chief of Pharmacy at the Psychiatric Hospital of Alicante (Spain), which currently is known as Dr. Esquerdo Center. He received his doctorate from the School of Medicine of the Miguel Hernandez University, and his dissertation topic was the determinants and frequency of the use of psychotropics by intellectually disabled persons in the Spanish province of Alicante. In 2002 he completed a Masters in Humanitarian Medicine (UHM) and his thesis was entitled "Pharmaceutical problems in developing countries). He has participated in training activities related to hospital pharmacy in several Latin American countries, in humanitarian aid during emergencies in the fourth world, and has worked with several non-governmental organizations such as the Association of Mental Health Patients and their Families and Physicians of the World – Valencian Community. His interest revolves around the efficacy and safety of medicines used in mental health patients and access to pharmaceuticals by individuals and groups of people who are marginalized and excluded. He is associate professor at the School of Pharmacy of UHM.
Ethics Advisor
Claudio Lorenzo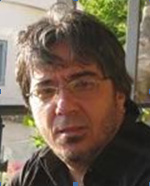 Claudio Lorenzo, MD, holds a M.Sc. in Medicine and Health with a concentration in Bioethics from the Federal University of Bahia, Brazil. He also received a PhD in Applied Ethics in Clinical Sciences, University of Sherbrooke, Quebec, Canada. Dr. Lorenzo is Professor in the Department of Public Health and in the post-graduate program of Bioethics, UNESCO Center for Bioethics, University of Brasilia. He is a past member of the National Commission for Research Ethics in Brazil (CONEP), and is currently the President of the Brazilian Society for Bioethics (Sociedade Brasileira de Bioética). (See http://www.sbbioetica.org.br/)
Ethics Advisor
Jan Helge Solbakk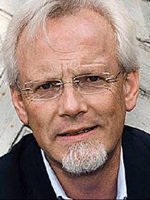 Jan Helge Solbakk is a physician (Oslo University, 1987), theologian (Oslo University,1989), and has a Doctorate in Ancient Greek Philosophy (Oslo University, 1993). He has been a Professor of Medical Ethics at the Center for Medical Ethics of Oslo University since 1996. Between 1996 and 2011, Solbakk was Adjunct Professor in Medical Ethics at the Center for International Health of Bergen University. In 2007 and 2008 he was the Director of the Bioethics section of UNESCO, in its headquarters in Paris. He was the chairman of International Society for Stem Cell Research (ISSCR). Collaborates as a bioethics expert with several international organizations (UNESCO, ISSCR, the European Commission, the Association of Europe and Developing Countries for the implementation of Clinical Trials, and the European Research Council. Solbakk has published extensively and participates in several international projects related to ethics training and the ethical consequences of biobanks, genetics, nanotechnology, synthetic biology, and stem cell research.
Regulatory and Policy Issues Advisor
Ricardo Martínez
Dr. Martínez graduated in 1973 from the School of Medicine, National University of La Plata, Argentina, specialist in Cardiology and Health Care Administration. Dr. Martinez has been Chief of Cardiology at the Hospital San Martin, La Plata, and Director of the same hospital in 1987/1992 and 1994/1996. He was Deputy Secretary for Health Planning for the Province of Buenos Aires, General Coordinator for the hospitals of the Province, and Deputy Secretary of Health for the Province of Santa Cruz, Argentina. He has had executive positions in the Social Security Administration, and has been the Director (Interventor) of the National Administration of Medications, Food, and Medical Technology (ANMAT), Argentina. He is a Member of Editorial Board of the Journal Public Health; Founder of the Civil Association for Public Health; former Professor of Healthcare Organizations, National University of Lanus, Argentina, and a member of community-based organizations dedicated to promoting public of public health policies.
Advisor Clinical Trials
Tom Jefferson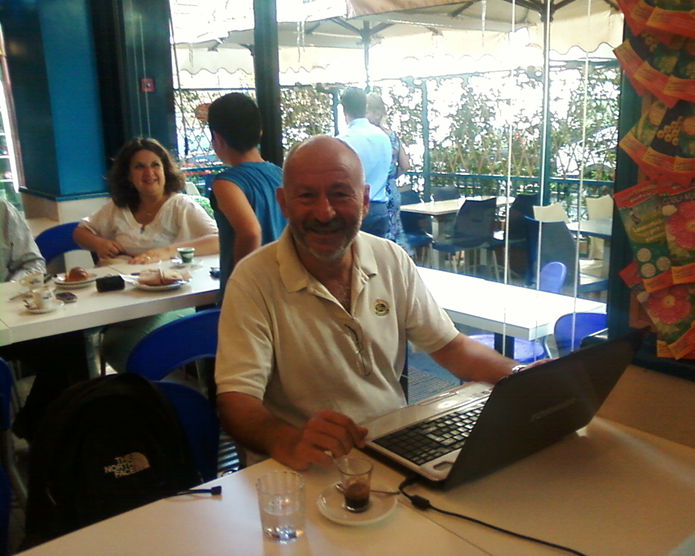 Tom has 25 years' experience in conducting and updating Cochrane reviews and in conducting systematic reviews on disparate topics, pharmacological (antivirals), biologic (vaccines), scholarly interventions (editorial peer review) and public health (hygiene interventions). Since the seminal Cochrane review on neuraminidase inhibitors Tom has become involved in campaigning for transparency and accessibility of regulatory data and its practical use as a novel source of evidence. Tom uses regulatory data for inclusion in his reviews and other work. Regulatory data are created for commercial purposes and fit the aims of industry. However, they are complete, exhaustive and not affected by publication bias. Clinical study reports and other regulatory data that form the contents of licensing applications exist to record the design, execution and results of a complete evidence development plan, with no space limitations. In addition, because of legal obligations, no parts of the CSR content are selected to showcase the drug or biologic's highlights (as in the case of articles in biomedical journals).
Tom is also a founder of the RIAT initiative and a member of the RIAT support centre (https://restoringtrials.org/)
Translators
Enrique Muñoz Soler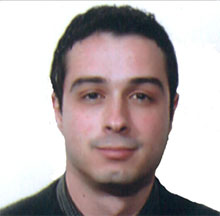 A graduate of the University of Malaga (Spain) in both translation and interpretation and nursing, he currently is employed as a nurse in the Intensive Care Unit, the Regional University Hospital Carlos de Haya, Malaga, and is a translator for the Annals of Pharmacotherapy. Mr. Muñoz translates pharmacological studies.
María Beatriz Vejarano Villaveces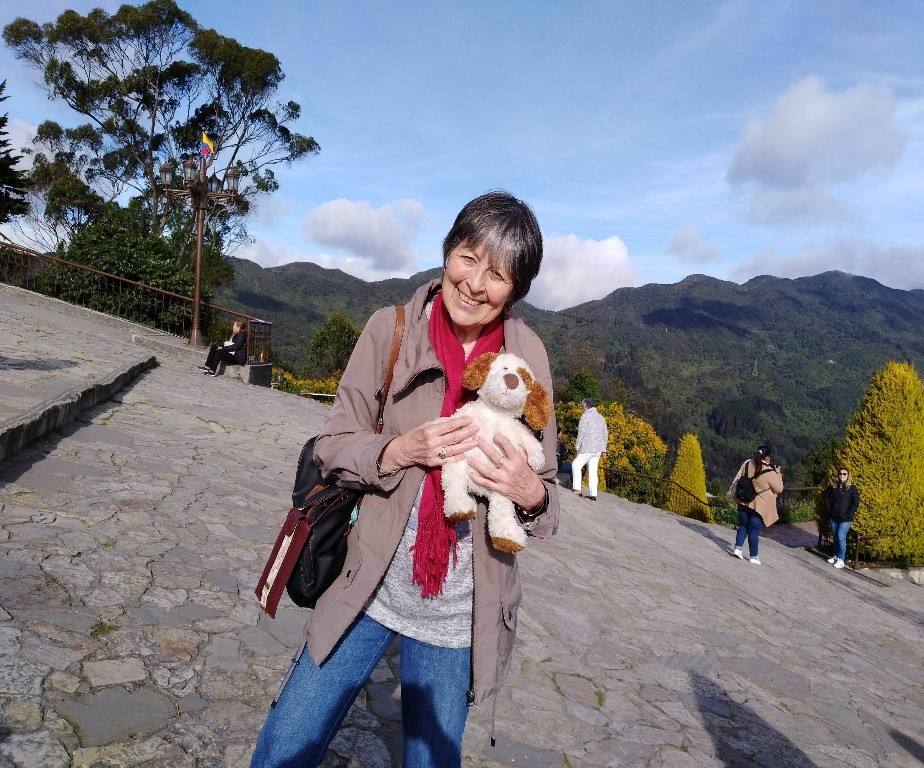 Beatriz Vejarano Villaveces graduated from New York University (NYU) in Contemporary Literature, and has a degree in Political Science from Lausanne, Switzerland. She has a master's degree in Conflict Analysis and Resolution from ICAR, George Mason University, Virginia (USA). She worked for the Swiss Cooperation for Development (SDC) and for ICCO (Netherlands) in community development and provided technical assistance in Bolivia, Ecuador and Peru. In Colombia, she worked in communications with UNICEF; she was an advisor on the European Union to the Colombian Foreign Ministry. Her work with the GTZ (now GIZ) of Germany (Cercapaz Program) involved training GTZ partners in Colombia on conflict and peace issues. She has also worked with the human rights organization Colombian Commission of Jurists. She has been a professor in Conflict Resolution at the Universidad del Rosario in Bogotá. In 2006, she started consulting for Benetech, today Human Rights Data Analysis Group (HRDAG), a non-governmental organization based in San Francisco, California, on issues related to the investigation and dissemination of information on lethal violence in Colombia. She was also been a project manager for the Swiss Development Cooperation (SDC-1985-1990) and ICCO of the Netherlands (1993-1995).
In addition, she is an official translator-interpreter English-Spanish, accredited by the Ministry of Foreign Affairs of Colombia. He has translated more than a dozen books for Editorial Planeta, Carvajal and Norma, as well as many documents and reports of various kinds for the United Nations, IDB, CDA-Boston, IOM, Norwegian Council for Refugees, International Alert, Colombian Commission of Jurists, Colombia Diversa and Coalico, among other organizations.
María Cristina Latorre T.
Pharmaceutical Chemist specialized in Health Administration with Emphasis on Social Security. Consultant for organizations that promote access and rational use of medicines, and PAHO / WHO Medicines, Blood and Technology. Has worked with the National Universities of Colombia and Honduras on issues related to supply systems, pharmaceutical policies, medical devices, and the development of pharmaceutical services. Guest member of the 1995-2008 Advisory Committee on Medicines and Health Technologies of the National Health Council of Social Security in Colombia. National coordinator of pharmaceutical services and professionals for the establishment of technical standards for the integral development of pharmaceutical services at the Institute of Social Insurance. Has conducted studies of pharmaceutical use and the surveillance of the pharmaceutical situation in Colombia; developed the profile of pharmacists for the pharmaceutical private market, and designed the labor observatory of the chemical-pharmaceutical profession.
The Boletín Fármacos also has 19 Associate Editors, representing 13 countries.Updated January 2012