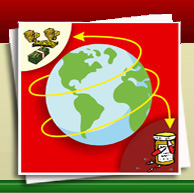 Una organización internacional sin ánimo de lucro para fomentar el acceso y el uso adecuado de medicamentos entre la población hispano-parlante
Advisory Council
Albin Chávez, Director of Pharmacology, Social Security Institute (Caja Costarricense de Seguro Social) Costa Rica.
Christopher Kopp, Prescrire International, Paris
Donald Light, Professor, University of Medicine and Dentistry of New Jersey, School of Public Health.
Joel Lexchin, York University and the University of Toronto, Canada.
Juan Carlos Tealdi, Director of the Bioethics Program, Hospital de Clínicas, Universidad de Buenos Aires, Argentina, and Bioethics Coordinator, National Department of Human Rights.
Volnei Garrafa, UNESCO Chair in Bioethics, and the Bioethics Program, University of Brasilia, Brazil.
Jorge Bermudez, Executive Secretary, UNITAID.
Juan Erviti López, Pharmaceutical Benefits Department, Navarra, Spain.
Gianni Tognoni, Mario Negri Institute, Italy.
Updated January 2012
modificado el 20 de Mayo de 2016