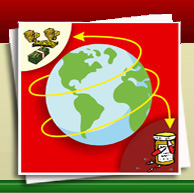 Una ONG para fomentar el acceso y el uso adecuado de medicamentos entre la población hispano-parlante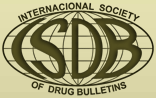 [lang_es]
Equipo Editorial
Editores
Asesor en Tratados de Libre Comercio
Asesor en Farmacología
Mariano Madurga Sanz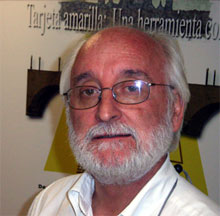 Farmacéutico (1973), Diplomado en Sanidad (ENS) y Diplomado en Farmacoepidemiología (UAB). Ha trabajado en Información de medicamentos: director de "Mundo Farmacéutico" revista de farmacoterapia (1976-78), en 1980
creó el CIM del Colegio de Farmacéuticos de Madrid. Desde 1986, es funcionario del Ministerio de Sanidad y Consumo y actualmente es Jefe del Servicio de Coordinación del Sistema Español de Farmacovigilancia, en la División de Farmacoepidemiología y Farmacovigilancia, de la Agencia Española de Medicamentos y Productos Sanitarios (Agemed). Docente en cursos de regulación de medicamentos, farmacoterapia y sobre farmacovigilancia. Desde 2000, colabora en los programas de la AECI en sus 3 Centros Iberoamericanos de Formación; y ha participado en Congresos Internacionales en Argentina, Cuba, Colombia, Ecuador, Venezuela; de la O.F.I.L. (Organización de Farmacéuticos Ibero-Latinoamericanos, 2002, 2004); como representante español en el Programa Internacional de Farmacovigilancia de la OMS, y en la Agencia Europea de Medicamentos (EMEA) en el grupo EudraVigilance Telematic Implementation Group y en las reuniones del grupo DURG-LA (Drug Utilization Research Group-Latinoamericano) desde 2000. Ha publicado decenas de artículos originales y de revisión en farmacovigilancia, de farmacoterapia, de utilización de medicamentos y farmacoepidemiología, en revistas nacionales y extranjeras. También ha publicado capítulos en libros sobre regulación y farmacovigilancia. Pertenece a diversas sociedades científicas: ESCP, ISPE, ISoP, DIA, REAP, FACOR, SEFaC.
Asesora de Farmacia
Susy Y. Olave Quispe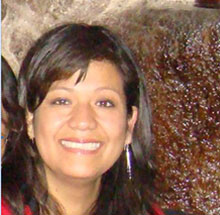 Estudió Farmacia en la Universidad Nacional San Antonio Abad de Cusco, Perú y la Maestría en Farmacoepidemiología en la Universidad Autónoma de Barcelona. Cumplió el año de Servicio Rural y Urbano Marginal de Salud (SERUMS) en el Hospital de Quillabamba nivel I EsSalud Cusco, como jefa del Servicio de Farmacia y se ha desempeñado durante tres años como parte del equipo de Farmacovigilancia y Farmacoepidemiología de la Dirección General de Medicamentos Insumos y Drogas del Ministerio de Salud de Perú. Dentro de sus actividades principales destacan: La implementación y evaluación de la farmacovigilancia intensiva de medicamentos antirretrovirales a nivel nacional en el MINSA, participación en las actividades de fortalecimiento del Sistema Peruano de Farmacovigilancia, evaluación del perfil de seguridad de productos en investigación clínica y elaboración de recomendaciones para el inicio de la implementación del Plan de Farmacovigilancia post comercialización de vacunas nuevas. También participó como parte del equipo técnico que elaboró el Reglamento de Ensayos Clínicos de Perú (Aprobado con DS. Nº 017-2006). Actualmente es doctoranda de la Universidad de Sevilla. Su tesis doctoral abordará la bioética y la investigación clínica en Perú.
Asesor de ética
Claudio Lorenzo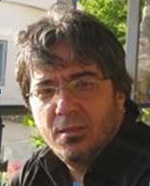 Claudio Lorenzo, MD, M.Sc. en Medicina y Salud con concentración en bioética por la Universidad Federal de Bahía, Brasil. Doctor en Ética Aplicada a las Ciencias Clínicas, Universidad de Sherbrooke, Quebec, Canadá. Profesor del Departamento de Salud Pública, Universidad de Brasilia, Profesor del Programa de Postgrado en Bioética de la Cátedra UNESCO de Bioética de la misma universidad. Ex-miembro de la Comisión Nacional de Ética de la Investigación del Brasil (CONEP). Actualmente es el primer vicepresidente de la Sociedad Brasileña de Bioética.
Asesor de industria, publicidad y promoción
Marvin Gómez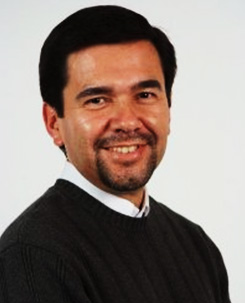 Licenciado y Doctor en Farmacia, graduado en la Universidad de Costa Rica. Obtuvo su doctorado (PhD) en Ciencias Biomédicas, con énfasis en Neurofarmacología, en el Instituto de Medicina Celular y Molecular, Departamento de Neurociencias, de la Escuela de Medicina de la Universidad de Okayama, en Japón. Tiene una Maestría en Administración de Negocios (MBA) con énfasis en Negocios Internacionales de la National University, de San Diego, California, y un Bachillerato en Psicología obtenido en la Universidad Latina de Costa Rica. En el 2001 realizó investigación de posdoctorado en los Departamentos de Fisiología y Farmacología de la Escuela de Medicina de Wayne State University, en Michigan, Estados Unidos.
Ha ejercido la profesión farmacéutica tanto en el ámbito hospitalario como comunal, pero la mayor parte de su carrera profesional la ha dedicado a la formación de profesionales en el área de la salud como docente, en el Departamento de Farmacología y Toxicología Clínica de la Escuela de Medicina de la Universidad de Costa Rica, en la Universidad de Ciencias Médicas (UCIMED) y en la Universidad Latina de Costa Rica. Aparte de su experiencia de investigación en ciencia básica y docencia universitaria, trabajó durante 6 años en las áreas de Investigación Clínica y Farmacovigilancia, como Director de Operaciones Clínicas de un SMO (Latin American Clinical Research Sites) y luego como Gerente de Investigación Clínica & Farmacovigilancia de la compañía farmacéutica Roche para la región de Centroamérica & Caribe.
De regreso al ámbito académico en el año 2010, es actualmente Coordinador de Programas Internacionales de Educación y profesor en la Facultad de Farmacia de la UCIMED donde imparte los cursos de Farmacología y de Ética Farmacéutica, así como profesor en las Escuelas de Medicina, Farmacia y Enfermería de la Universidad Latina de Costa Rica donde imparte cursos de Farmacología, Fisiología, así como de Ética Farmacéutica y Elementos de Psicología y Sociología para Farmacia (Farmacia Social).
Asesor de regulación política
Ricardo Martínez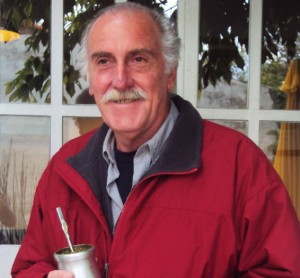 Estudió Medicina en la Facultad de Medicina de la Universidad Nacional de La Plata, Argentina, egresando en el año 1973. Especialista en Cardiología y Administrador de Servicios de Salud, dedico su actividad profesional en la esfera asistencial como Jefe de Servicio de Cardiología del Hospital San Martín de La Plata y como Director del mismo hospital en dos periodos, 1987/1992 y 1994/1996. Fue Subsecretario de Planificación de la Salud de la Provincia de Buenos Aires, Coordinador General de Hospitales de esa Provincia y Subsecretario de Salud de la Provincia de Santa Cruz, Argentina. Ocupo cargos directivos en la Seguridad Social y como Interventor de la Administración Nacional de Medicamentos, Alimentos y Tecnología Medica (ANMAT) de Argentina. Integrante del Consejo Editorial de la Revista Salud Colectiva, Fundador de la Asociación Civil Salud Colectiva, Ex Profesor Titular de Organizaciones de Salud de la Universidad Nacional de Lanús, Argentina, e integrante de organizaciones de base social dedicadas a la promoción de políticas públicas para la salud colectiva.
Asesor en prescripción y utilización
Juan Gérvas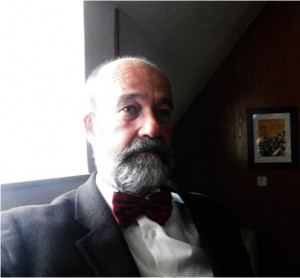 Juan Gérvas, licenciado y doctor por la Universidad de Valladolid (España), compatibilizó durante cuarenta años la labor clínica como médico general en el Sistema Nacional de Salud (primero en Madrid capital y después en el área rural de la Sierra Norte de Madrid) con la investigación y docencia, tanto desde el Equipo CESCA (asociación sin ánimo de lucro) como en distintas universidades y centros (de Valladolid, Autónoma de Madrid, Escuela Nacional de Sanidad, Fundación Gaspar Casal, Pompeu Fabra, y Nacional de Educación a Distancia en España y Johns Hopkins de Baltimore, en los EEUU ). Desde 2010 se dedica en exclusiva a la docencia e investigación en los campos que siempre cultivó (organización de servicios, transmisión del conocimiento, sistemas de información y medicalización de la sociedad) desde el Equipo CESCA, la Escuela Nacional de Sanidad y la Universidad Autónoma de Madrid (respectivamente, Salud Internacional y Salud Pública). Es miembro del Comité Internacional de Clasificación de la WONCA, desde 1984. Pertenece al comité editorial de múltiples revistas españolas e internacionales, en las que también participa como revisor. Ha publicado más de cuatrocientos artículos en revistas con revisión por pares. Es miembro fundador de NoGracias y participa activamente con estudiantes de medicina en el movimiento Farmacríticxs. Es miembro del comité directivo de Healthyskepticism.
Traductor
Enrique Muñoz Soler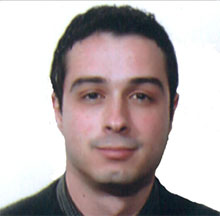 Licenciado en traducción e interpretación y diplomado universitario en enfermería, ambos títulos concedidos por la Universidad de Málaga (España). En la actualidad trabaja como enfermero en la Unidad de Cuidados Intensivos del Hospital Regional Universitario Carlos de Haya de Málaga, colabora en calidad de traductor con la publicación The Annals of Pharmacotherapy y realiza traducciones relacionadas principalmente con la ejecución de estudios farmacológicos.
El Boletín Fármacos cuenta con un grupo de 19 editores asociados que representan 13 países.
[/lang_es]
[lang_en]
Editors
Free Trade Agreement Advisor
Pharmacology Advisor
Mariano Madurga Sanz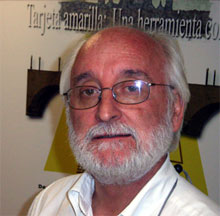 Pharmacist (1973), Diploma in Health (National School of Health ENS-Spain) and Diploma in Pharmacoepidemiology (Universidad Autónoma de Barcelona). He was the Director of the "Mundo Farmacéutico" a pharmacotherapeutic journal (1976-78) and founded the Center for Pharmaceutical Information (Centro de Información de Medicamentos or CIM) at the Pharmaceutical Association of Madrid (Colegio Oficial de Farmacéuticos de Madrid) in 1980.
Since 1986, Mr. Madurga Sanz has been employed by the Ministry of Health, and is currently the Director of the Coordination of the Spanish Pharm
acovigilance System, Division of Pharmacoepidemiology and Pharmacovigilance at the Spanish Agency of Medicines and Health Products (AEMPS). He teaches courses in drug regulation, pharmacotherapy, and pharmacovigilance.
Since 2000, he has taken part in several programs of the Spanish Government Agency for International Cooperation (AECI – Agencia Española de Cooperación Internacional), and of its three Latin American Training Centers. Mr. Madurga Sanz has represented Spain at the World Health Organization International Program for Pharmacovigilance, at the European Medicines AgencyEudraVigilance Telematics Implementation Group, and in meetings of the Drug Utilization Research Group – Latin America since 2000. He has published many original and review articles in pharmacovigilance, pharmacotherapy, medication utilization, and pharmacoepidemiology in national and international journals, as well as book chapters on drug regulation and pharmacovigilance.
Pharmacy Advisor
Susy Y. Olave Quispe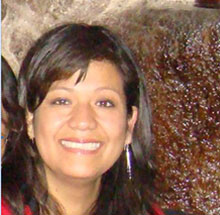 A graduate in Pharmacy from the National University San Antonio Abad, Cusco, Peru, with a Master's Degree in Pharmacoepidemiology from the Autonomous University of Barcelona and a Doctorate from the Pharmacy School in Sevilla (Spain). She fulfilled her year of social service in the Peruvian Ministry of Health SERUMS program for vulnerable rural and urban populations at the Social Security System of Peru (EsSalud) Quillabamba Hospital (Cusco) as Chief of Pharmacy.
Dr. Olave Quispe served for three years as part of the Pharmacovigilance and Pharmacoepidemiology team of the Directorate General of Drug Supplies and Drugs of the Ministry of Health of Peru (MINSA). Other major activities are: The implementation and evaluation of intensive pharmacovigilance of antiretroviral drugs at MINSA; participation in activities to strengthen the Peruvian System of Pharmacovigilance; evaluation of product safety profiles in clinical research, and the development of recommendations for the implementation of post-marketing pharmacovigilance of new vaccines. She also served with the technical team that developed the Clinical Trials Regulation of Peru (Approved by DS. No. 017-2006). Currently she works for the Spanish Agency of Medicines and Health products AGEMED in Madrid as the coordinator for Latin America.
Ethics Advisor
Claudio Lorenzo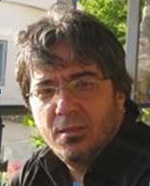 Claudio Lorenzo, MD, holds a M.Sc. in Medicine and Health with a concentration in Bioethics from the Federal University of Bahia, Brazil. He also received a PhD in Applied Ethics in Clinical Sciences, University of Sherbrooke, Quebec, Canada. Dr. Lorenzo is Professor in the Department of Public Health and in the post-graduate program of Bioethics, UNESCO Center for Bioethics, University of Brasilia. He is a past member of the National Commission for Research Ethics in Brazil (CONEP), and is currently the President of the Brazilian Society for Bioethics (Sociedade Brasileira de Bioética). (See http://www.sbbioetica.org.br/)
Industry, Publicity and Promotion Advisor
Marvin Gómez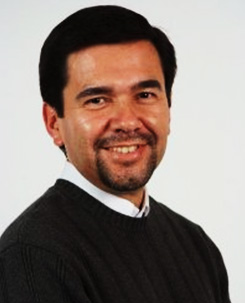 A graduate and Doctor of Pharmacy from the University of Costa Rica, and a Doctor of Biomedical Sciences (PhD. Neuropharmacology) from the Institute of Cellular and Molecular Medicine, Department of Neurosciences, Medical School, University of Okayama, Japan. Dr. Gómez also has an MBA in International Business from the National University, San Diego, California, and a Bachelor's Degree in Psychology from the Universidad Latina, Costa Rica. In 2001, he completed post-doctoral research in the Department of Physiology and Pharmacology, Medical School, Wayne State University, Michigan.
Dr. Gómez has practiced pharmacology in both hospital and community settings. The greater part of his career has been training health professionals in the Department of Pharmacology and Clinical Toxicology, Medical School, University of Costa Rica; the Medical Sciences University (UCIMED) and in the Universidad Latina, both of them also in Costa Rica. In addition to his research and teaching experience, for six years he was involved with Clinical Research and Pharmacovigilance, as the Director of Clinical Operations for a Site Management Organization (SMO – Latin American Clinical Research Sites) and as Chief of Clinical Research and Pharmacovigilance for Roche Pharmaceuticals in Central America and the Caribbean.
Returning to academia in 2010, Dr. Gómez is currently Coordinator of International Education Programs and Professor in the School of Pharmacy, UCIMED, where he teaches courses in Pharmacology and Pharmaceutical Ethics; he is also Professor in the School of Medicine, Pharmacy, and Nursing, at the Universidad Latina, Costa Rica, teaching courses in Pharmacology, Physiology, Pharmaceutical Ethics, and Elements of Psychology and Social Pharmacy.
Regulatory and Policy Issues Advisor
Ricardo Martínez
Dr. Martínez graduated in 1973 from the School of Medicine, National University of La Plata, Argentina, specialist in Cardiology and Health Care Administration. Dr. Martinez has been Chief of Cardiology at the Hospital San Martin, La Plata, and Director of the same hospital in 1987/1992 and 1994/1996. He was Deputy Secretary for Health Planning for the Province of Buenos Aires, General Coordinator for the hospitals of the Province, and Deputy Secretary of Health for the Province of Santa Cruz, Argentina. He has had executive positions in the Social Security Administration, and has been the Director (Interventor) of the National Administration of Medications, Food, and Medical Technology (ANMAT), Argentina. He is a Member of Editorial Board of the Journal Public Health; Founder of the Civil Association for Public Health; former Professor of Healthcare Organizations, National University of Lanus, Argentina, and a member of community-based organizations dedicated to promoting public of public health policies.
Prescription and Utilization Advisor
Juan Gérvas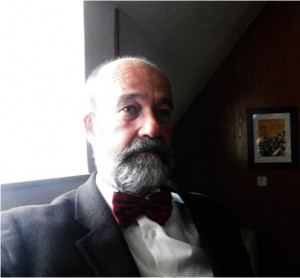 Juan Gérvas received his MD from the University of Valladolid (Spain). For forty years, he combined clinical work as a general practice in the Spanish National Health System in Madrid, then in a rural site (Sierra Norte de Madrid) with research and teaching. He has carried out these activities with CESCA (Center for Scientific and Academic Services of Catalonia) a non-profit organization and several universities and centers.
Dr. Gérvas has been an invited professor at the Universities of Valladolid, Automous University in Madrid, Pompeu Fabra (Barcelona), and the National University for Distance Learning in Spain, the National School of Health (Madrid), the Gaspar Casal Foundation, and Johns Hopkins University. In 2010, he retired from clinical work to focus on teaching and research in his fields of special interest (health care organization, knowledge dissemination, the medicalization of society and information systems). Since 1984 he has been a member of the International Classification Committee the World Organization of National Colleges, Academies and Academic Associations of General Practitioners/Family Physicians, (WONCAhttp://www.globalfamilydoctor.com/ ). He is a member of the Editorial Committee and reviewer for several Spanish and international journals. He has published more than 400 articles in peer-reviewed journals. He is a founding member of No Free Lunch in Spain (NoGracias), and an active participant with medical students in the Farmacriticxs movement. He was the Deputy Chair (2010-2011) of Healthy Skepticism (http://www.healthyskepticism.org/global/ ).
Translator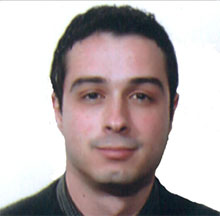 A graduate of the University of Malaga (Spain) in both translation and interpretation and nursing, he currently is employed as a nurse in the Intensive Care Unit, the Regional University Hospital Carlos de Haya, Malaga, and is a translator for the Annals of Pharmacotherapy. Mr. Muñoz translates pharmacological studies.
The Boletín Fármacos also has 19 Associate Editors, representing 13 countries.Updated January 2012
[/lang_en]
modificado el 25 de Abril de 2012